Health Sync
Sync your health and fitness data on Android between popular apps and platforms. Health Sync gives you many options, such as historical data synchronization, activity filtering and more. Check the About page for detailed information.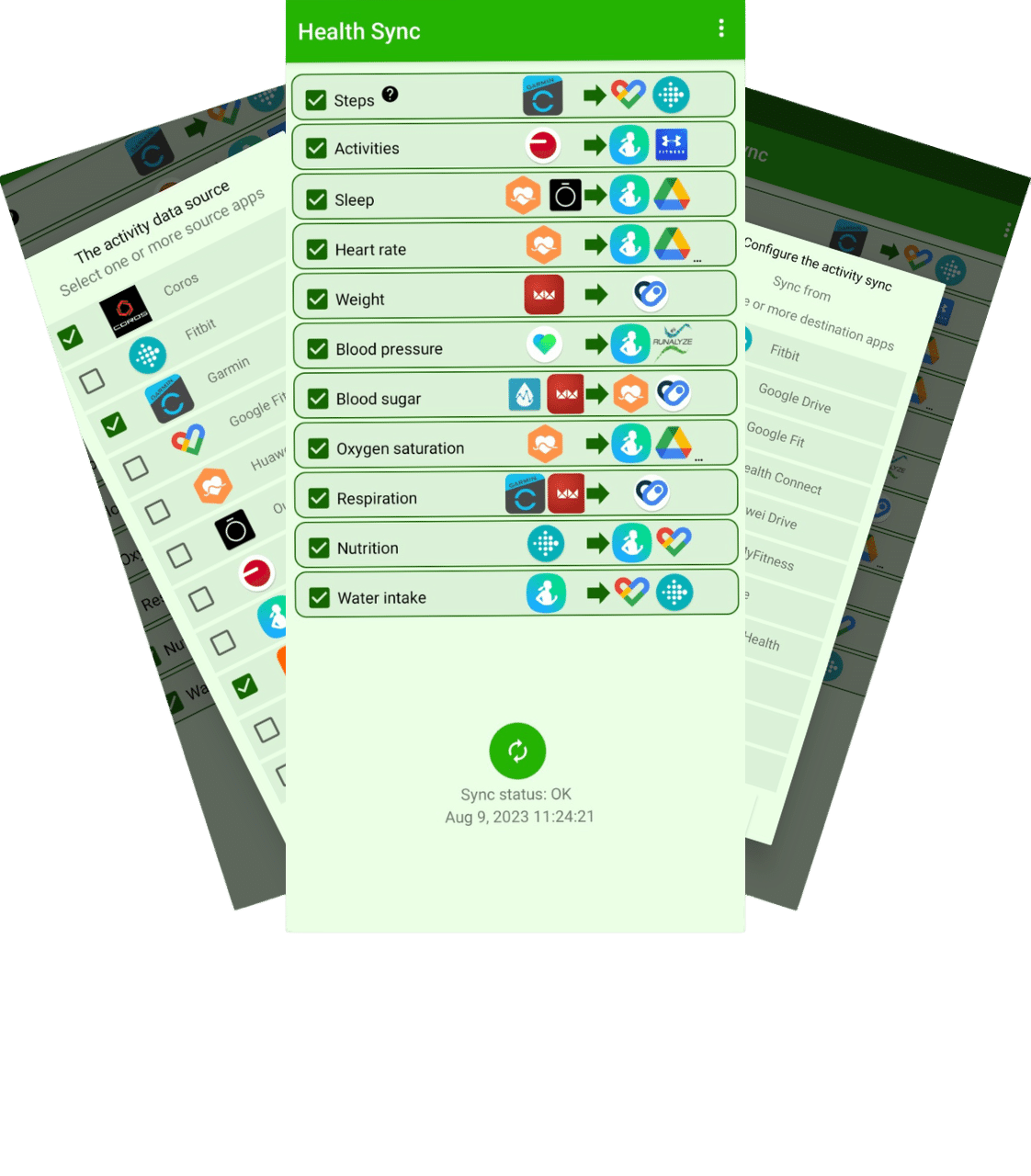 Health Sync is the best-known health and fitness data syncing app for the Android platform. Not because we advertised a lot, but because people like the app. It is easy to use and can sync your health and fitness data between many popular apps and platforms.
Data syncing between health and fitness apps on Android isn't always easy. Apps use different ways to store data, unexpected network issues can cause sync issues, the phone can limit background processing, and so on. That is why we focus on support. If there is a problem that you cannot solve, we will help you as quickly as possible.
App Screens
The app is easy to use, with an app menu showing the options that are relevant to you depending on how you have configured the app. The app guides you through the required configuration steps. And if there's a problem, the Help Center menu gives you help instructions and, if personalized support is needed, the ability to submit a problem report.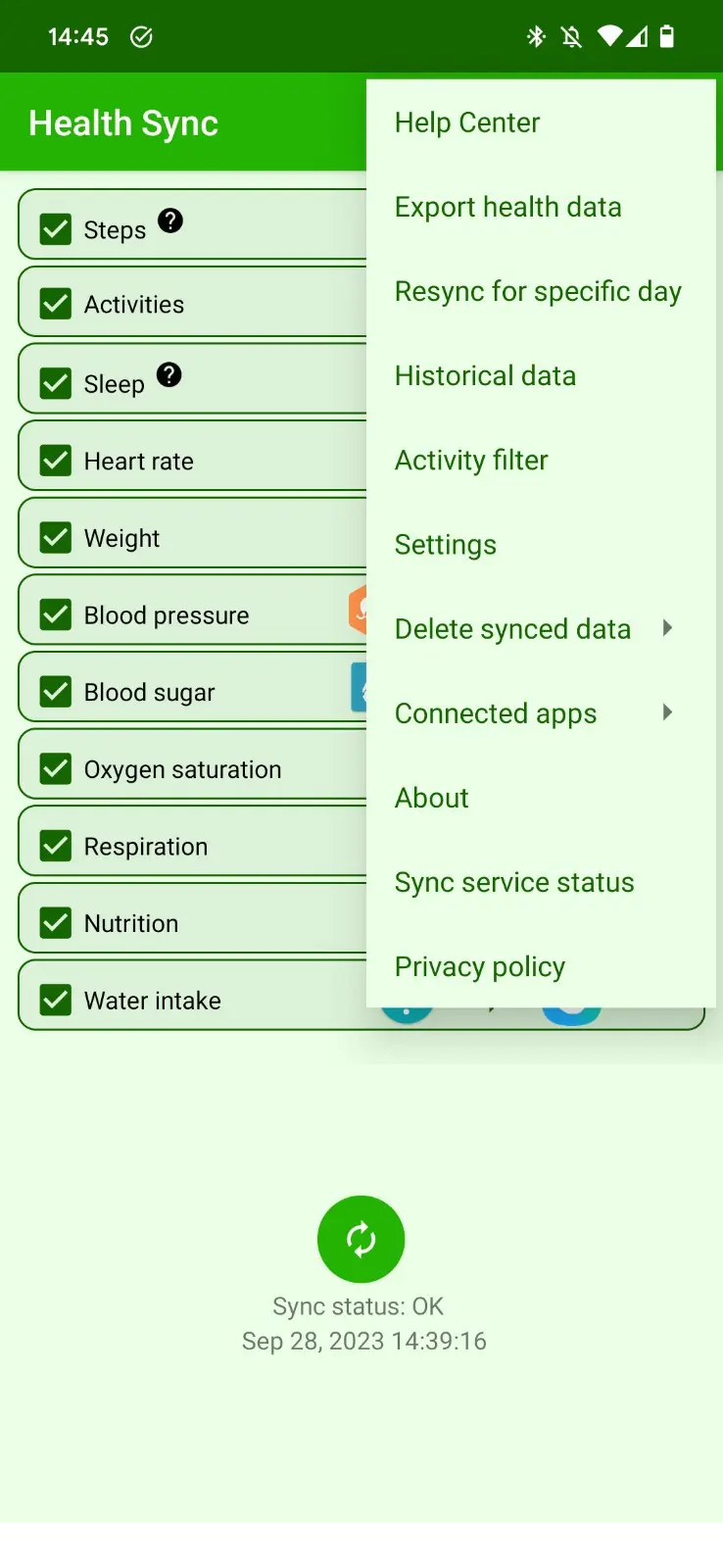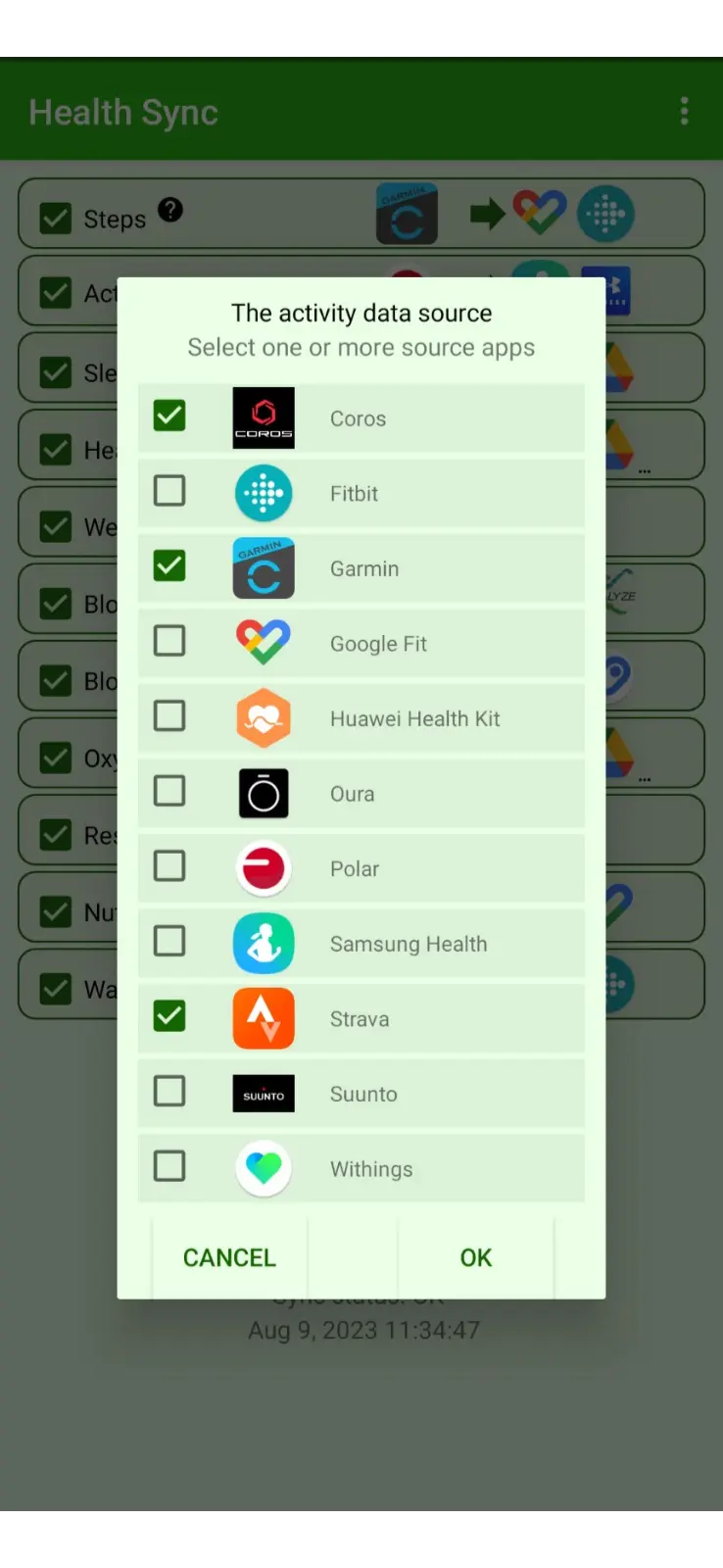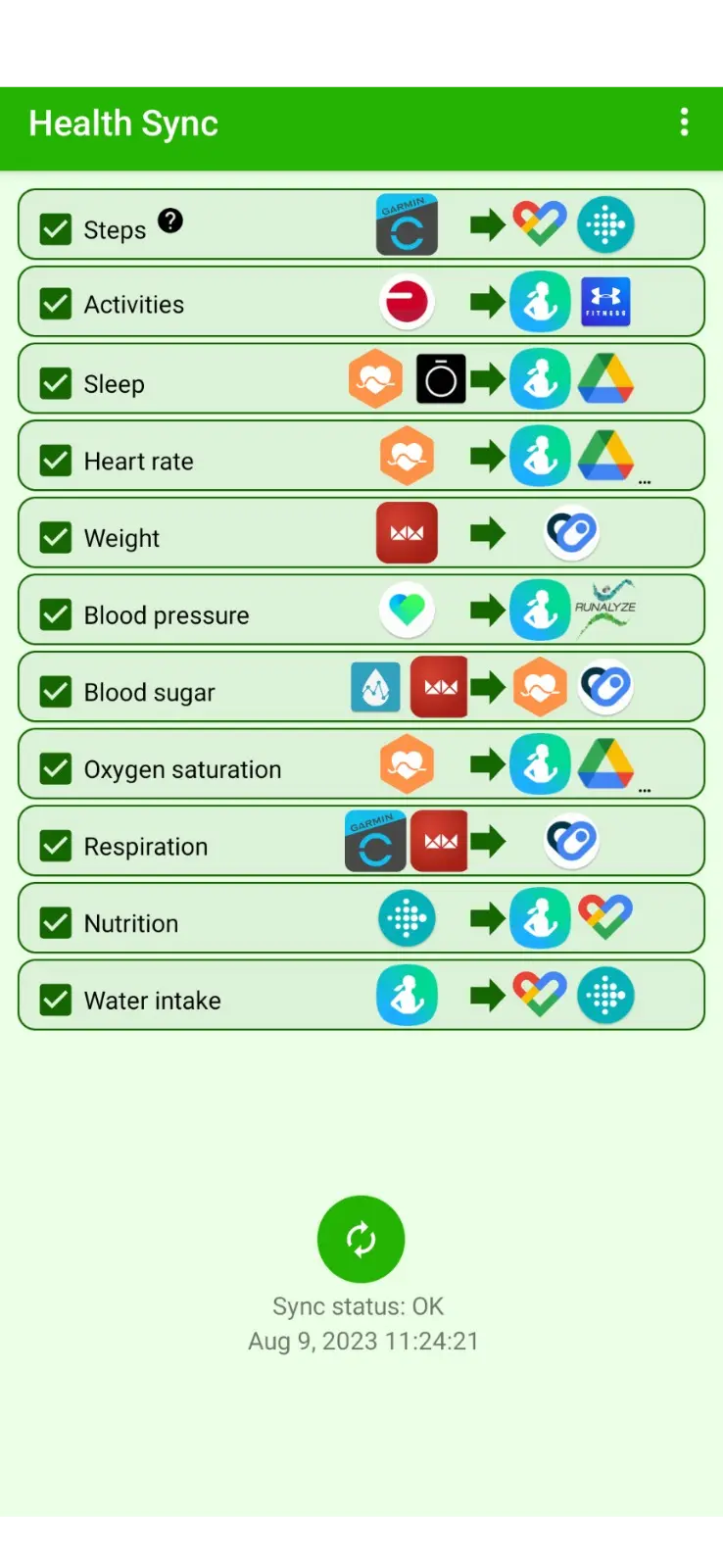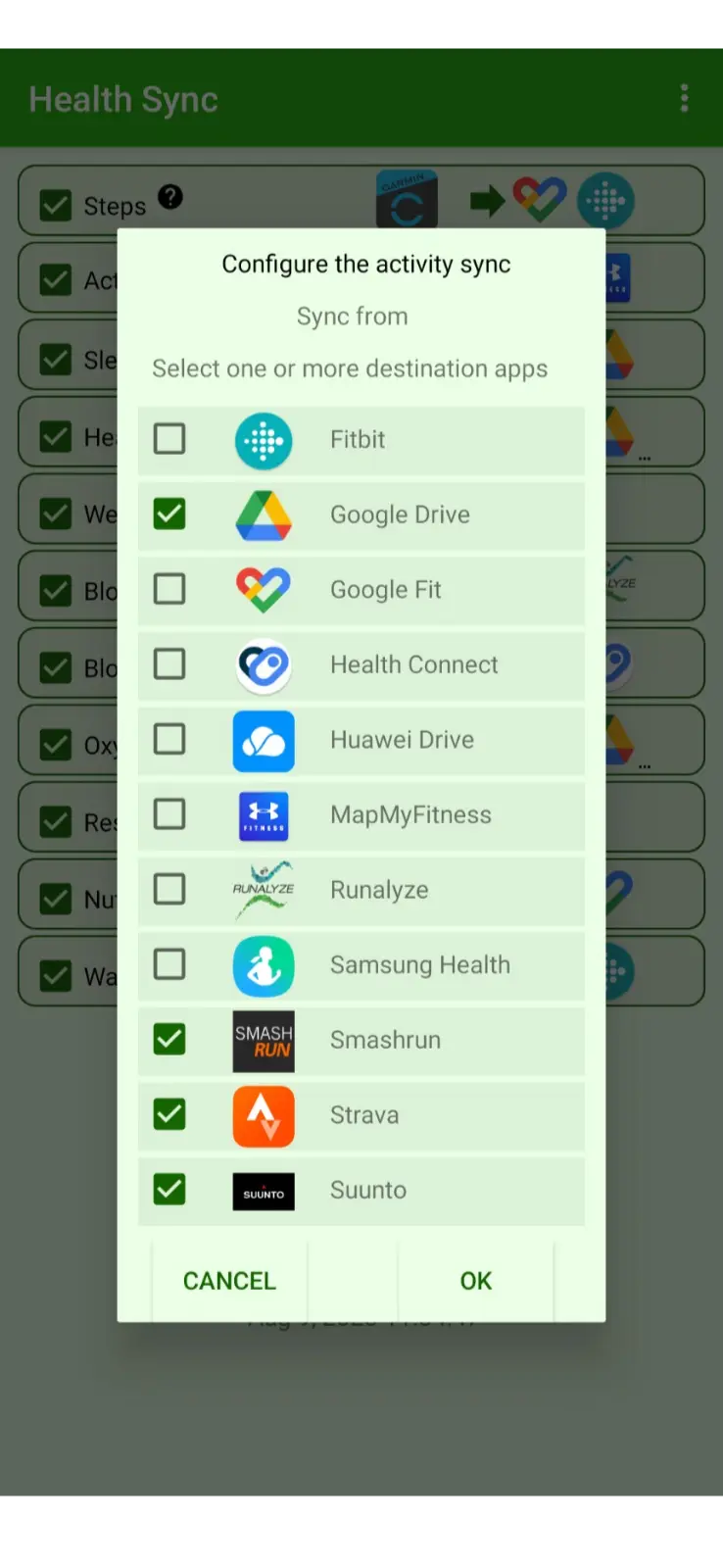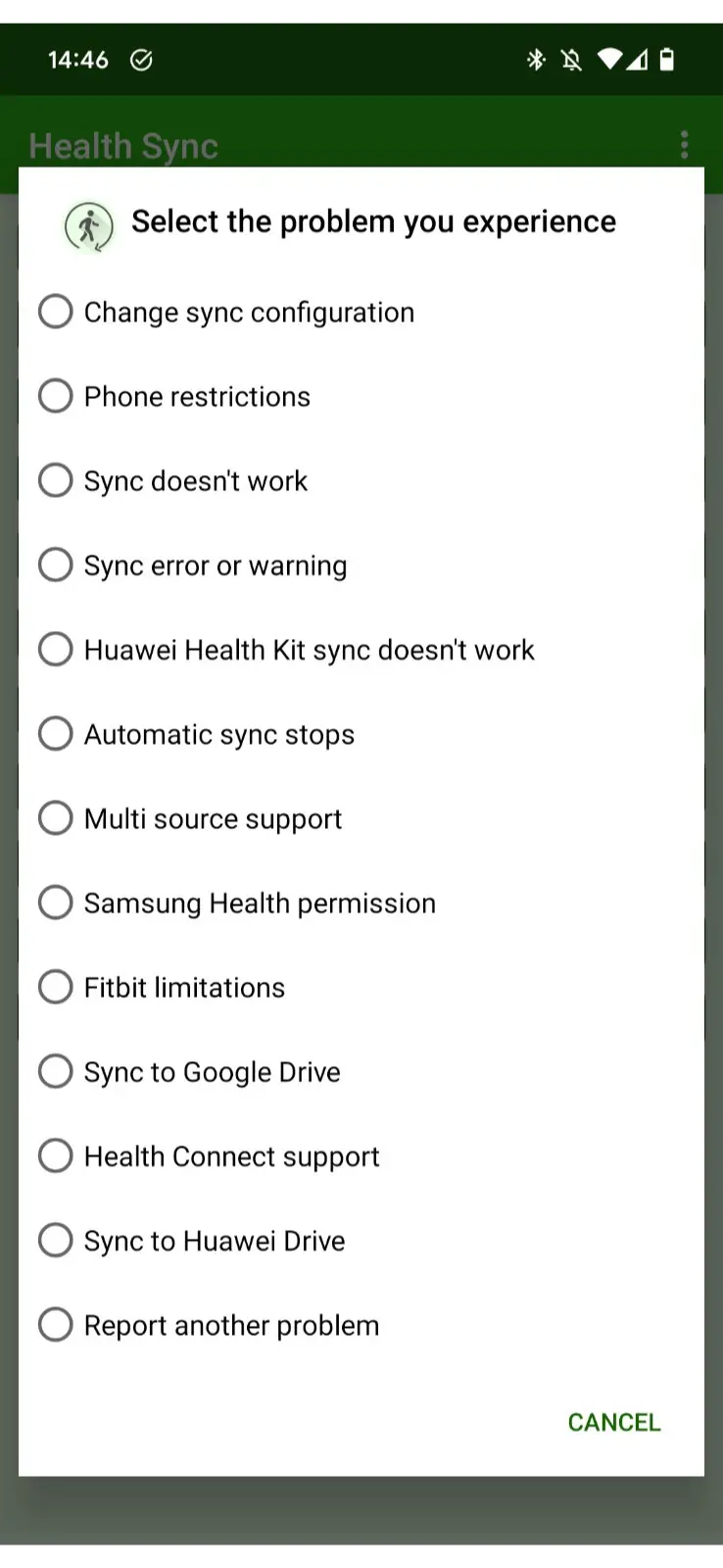 Why customers choose for us
Users love Health Sync for its exceptional support, effortless configuration, seamless background operation, and robust historical data syncing options. Our commitment to fast and excellent support ensures you're never left in the dark, while the user-friendly configuration makes customization a breeze for all skill levels. The app's ability to run silently in the background ensures uninterrupted workflow, and our historical data synchronization capabilities ensure you can manage your valuable health and fitness information you've collected over the years. We're dedicated to providing an exceptional user experience, and your feedback and suggestions are always welcome as we continue to improve Health Sync.

"Excellent! Works perfectly to sync Garmin Connect real-time and simultaneously to both Google Fit AND Samsung Health. Before I used this to sync Samsung Health (because of the S8 heart rate sensor) to Google Fit, also without any issues."

"The only option to sync from Garmin to Google Fit (which I use to gain points from my insurance point rewards program). Initially it didn't sync properly and I need to manually resync (which sometimes didn't work out as well), until I found that my Samsung phone restrict background activities and the team helped me to remove it. Now it syncs very smoothly! Thanks"

"Works absolutely flawlessly. The original Withings sync never started working for me, this app fixed it immediately and can even sync historic data. The ui isn't the best but once it's set up you don't need to open the app ever again. I'm seriously impressed by how well it solves the syncing problem. Well worth it!"